There are many ways to whiten your teeth, including toothpastes, over-the-counter gels, rinses, strips, and trays. However, to get the best and fastest results, make an appointment to see your dentist. The whitening products used by dentists and other dental professionals are the safest and most sure way to see immediate results.
Tray-based tooth whiteners are custom made trays, similar to a mouth-guard, that are made at your dentist's office. The trays are filled with a whitening solution, which generally contains a peroxide-bleaching agent. The trays are usually worn for a couple of hours a day to every night for up to four weeks. Treatment length depends on the degree of discoloration of the teeth and the desired level of whitening. The whitening procedure can be done at home and requires no additional appointments or procedures.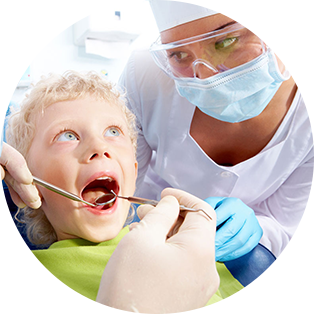 In-office whitening offers the fastest way to whiten teeth. In-office whitening requires at least one visit to the dentist's office to have the procedure performed; multiple visits may be required to reach the desired results. Each visit usually lasts 30-60 minutes. During the procedure, the whitening agent is applied directly to the teeth. Usually, the whitening agent is used in combination with a special light or laser which speeds up the whitening process. Dramatic results are often seen right away!
While the many teeth whitening products available at your local pharmacy offer a certain degree of convenience, they are not likely to offer you to the results you are hoping to achieve. In order to see whiter teeth quickly, it may be necessary to see your dentist and discuss your options. There are big differences in the products you can buy at the store and those procedures done at the dentist's office.